US Floors and Liberty Hardwood Floors: A Partnership for Floor Connoisseurs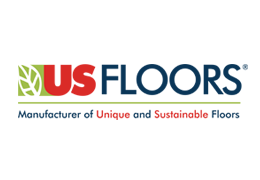 Liberty Hardwood Floors, a leading supplier of affordable, durable and beautiful floors in New Jersey, is now offering a comprehensive range of US Floors – also branded as US Floors - products. These flooring products are good news indeed for floor connoisseurs because of their excellent quality from the eco-friendly materials used to the beautiful designs applied, as well as in their ease of installation and maintenance.
Established in 2001, US Floors has become a rising star in the flooring industry, as evidenced by its numerous awards from industry organizations. Its awards include 2014 Best of Neocon Silver Award for its Stratum XL; 2013 and 2014 Award of Excellence for Cork and Bamboo from Floor Covering News; and 2014 Best of Surfaces - Style & Design for its COREtec Plus XL, among others. It has also expanded its operations from a spare bedroom in Piet Dossche's (current President and CEO) home to a sprawling warehouse complex in Dalton, Georgia as well as offices in Anaheim, California and Shanghai, China.
Indeed, US Floors is an innovative designer and manufacturer of the best flooring products and services in the United States today. New Jersey residents, businessmen and property owners now have the opportunity to have these unique flooring products in their residential, commercial and industrial property.
Liberty Hardwood Floors offers all of the US Floors' products including:
COREtec Plus, which uses rigid plank technology resulting in the elimination of the waves, ripples and other surface imperfections caused by uneven sub-flooring structures. Its patent-pending construction not only ensures perfectly even floor surfaces but also resilient, durable and easy to clean surfaces, which are also highly resistant to stains, mold and mildew, and dents and chips. No wonder that this is an award-winning US Floors product!
Natural cork is an excellent flooring choice because it combines the best characteristics of soft and hard surface flooring – all-natural, durable, easy to clean, resistant to mold and mildew, thermal and acoustic insulator, and beautiful in designs, among others.
Natural bamboo is one of the bestselling products of US Floors because it is renewable and recyclable, thus, making it a great eco-friendly alternative to other flooring options. Bamboo is durable (i.e., it is harder than maple and oak) as well as exceptionally stable, thanks to its resistance to moisture, 2-ply construction, and aluminium oxide coating. Plus, it contributes to meeting LEED credits, as set by the U.S. Green Building Council of which US FLoors is a member.
Castle Combe Hardwood is hardwood fit for a castle – your home, to be exact. This is a naturally oiled hardwood plank that has the feel of antique wood but with the durability of modern wood, thanks to USFloors' innovative oil process. The product comes in several versions including West End, Artisans, and Grande.
Which of these flooring products from US Floors should you purchase from Liberty Hardwood Floors? If your budget allows, then purchase everything since each type can be used for outdoor and indoor applications. You can install the Castle Combe Hardwood floors in your kitchens and the natural cork and bamboo in your living room, den and bedrooms – and you can have all of these great products in your New Jersey home now!