Armstrong Flooring in New Jersey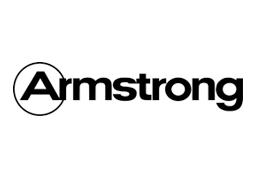 Armstrong World Industries Inc. is a leading producer of floors and ceilings. It has one of the most extensive selections of wood that it uses in the manufacturer of floors. Furthermore, Armstrong flooring NJ does not only offer hardwood flooring but also alternative choices like vinyl and linoleum. Armstrong Flooring NJ was established in 1860 and is now celebrating its 153rd anniversary in the flooring market. It is based in USA and has a wide distribution network, including New Jersey.
ARMSTRONG FLOORING NJ: HARDWOOD FLOORING
Armstrong flooring are manufactured using premium and exotic domestic hardwood such as Ash, Birch, Cherry, Hickory, Maple, Oak, Pecan, and Walnut. They are available in various hues like ivory, yellow, brown, and black; and in a wide selection of looks such as distressed wood, hand-scraped wood, specialty wood, tradition design, and parquet that can either be in glossy or simple smooth finish.
ARMSTRONG FLOORING NJ: LAMINATE FLOORING
This floor line features various realistic looks will certainly add sophistication in every setting. Armstrong flooring selections are affordable yet durable, and are available in pitted metal, realistic stones, and textured wood designs, among others. Among the exciting products that fall under this category are Skip Planed in Distressed Brown; Woodland Reclaim in Warm Character; Brindle Oak, Ivory Sand Slate and Black Forest.
ARMSTRONG FLOORING NJ: VINYL SHEET FLOORING
Vinyl sheet flooring is well-known for its flexible selection of designs and its sturdiness. They are somewhat inexpensive but are very stylish. Armstrong flooring NJ is even made to be stain resistant and is backed by a lifetime warranty. Some of the products that are included in this collection are Abella – Vellum; Amalfi – Black; Ashmore – Artisan; Breslo – Rust; and Dodgeville. They may come in square, rectangular or simple stripe designs that will definitely add elegance in every home.
ARMSTRONG FLOORING NJ: VINYL LUXURY FLOORING
The Armstrong Vinyl Luxury flooring series emphasize on beauty, comfort, and supreme performance. The floors in this category replicate ceramic, real hardwood, and stone looks that are similarly durable but less expensive compared with their real counterparts. Some of these products are Carrera Marble in Gray, Classico Travertine in Sandstone, Empire Bamboo in Caramel, Tuscan Path in Beige Blush and Kendrick Oak in Natural.
ARMSTRONG FLOORING NJ: LINOLUEM FLOORING
Armstrong Linoleum Flooring is created from natural substance such as limestone, linseed oil, and recycled wood floor. They are environmental-friendly since they are biodegradable and anti-bacterial. What's more, they are inexpensive but stylish. You may choose from a variety of colors and designs.
Armstrong flooring lays out one of the most versatile floor kinds at your disposal. There are trendy, classic, and elegant designs in various hues that will suit any given setting.