IndusParquet Flooring NJ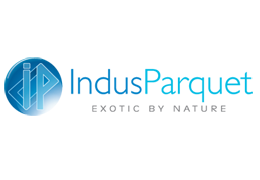 Founded by Kiko Uliana and Jose Antonio Baggio in 1970, IndusParquet has evolved into a worldwide leader in the manufacture of premium and exotic hardwood flooring. Located in Tiete, Brazil, IndusParquet exports in over 25 countries, such as the United States and Europe. Its products had been featured in stores and showrooms of popular brands such as Louis Vuitton and Ferrari. IndusParquet NJ operates with a zero waste policy, in which all wood is being utilized to guarantee that there will be no wastage. Moreover, the company holds 3 vast reforestation plantations and is certified by the Forest Stewardship Council (FSC) thereby ensuring that the environment is protected.
IndusParquet NJ has entered the US market over 20 years ago, and is now available for New Jersey residents through the company's wide distribution network, including our flooring company Liberty Wood Floors, located in Point Pleasant, New Jersey.
IndusParquet NJ: Smooth Exotics
IndusParquet Flooring employs various tree species such as Golden Maple, American Cherry, Brazilian Rosewood, Imperial Chestnut, Tigerwood, Brazilian Pecan, and Timborana, among others to produce high quality wood flooring in a smooth and sanded finish.
IndusParquet NJ: Textured Exotics
Same as with the Smooth Exotics line, IndusParquet Flooring uses a wide assortment of wood with its Textured Exotics products, such as Brazilian Chestnut Ebony, Patagonian Amendoim, White Oak, and Angico Coterie, among others. IndusParquet utilizes the Induro Aluminum Oxide technology in the coating process that gives the hardwood floor its scratch and abrasion resistant property. Moreover, it can withstand wear and stain for many years.
IndusParquet NJ: Metallic Exotics
IndusParquet Flooring makes use of Patina in the production of its Metallic Exotics line. It comes in two variant, namely the Brazilian Golden Patina, which gives off a golden metallic vibe; and the Brazilian Gray Patina, which exudes a silvery glow.
IndusParquet NJ: Mosaic Exotics
There are four available designs for the Mosaic Exotics line, wherein hardwood floors are made in square or line designs. These are the Brazilian Amendoim Squares, Brazilian Cherry Lines, Brazilian Pecan Lines, and Brazilian Tigerwood Squares. These hardwood blocks give off a unique and stylish vibe that can either be installed on the floor or wall.
IndusParquet NJ: Wall Exotics
IndustParquet does not only offer products for the floor but also for the wall. There are four varieties in this category, namely the Brazilian Oak, Brazilian Pecan, Ebony Angelim, and Tauari, all in square designs. These hardwoods are accented with a sculptured intensity of texture in order to craft dimension in your walls.
There is a wide selection of high quality and attractive hardwood that is being tendered by IndusParquet NJ. You can visit our showroom located in 2448 Route 9 South, Howell, NJ 07731 to know more about this exclusive hardwood flooring brand and order their flooring products.